70 Years of Service
In 1943 Mr. Waldo R. Masters moved from Lima, Ohio to Pomona, California. At this time he was in the restaurant business in Claremont, California.
Mr. Masters knew the benefits of soft water for the cleanliness of the restaurant and for giving his customers spotless glasses and dishes. It also made great tasting ice tea and coffee.

In 1944 he met a man named Jerry Roper that owned Roper Water Softener Co. in Downey, California and he decided to go into the Soft Water Business. He thought of a name to call his new company. Since Mr. Masters' full name was Waldo Radiant Masters, he decided to name his new company the Radiant Water Softener Company. The doors were opened in January 1947. After 26 years in business, in 1971, his son, Jerry Masters took the helm.
Today after selling and renting thousands of water softeners and water conditioners to restaurants, hospitals, and homes throughout the West, we continue to strive to have the best company and water conditioning products.
We pride ourselves on honesty, quality, integrity, and zero customer complaints on our products for over 58 years.
We have a full service department with technicians that service all makes of water systems. We have a full sales department that knows how to recommend the right system for your needs.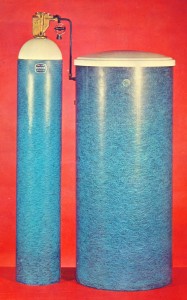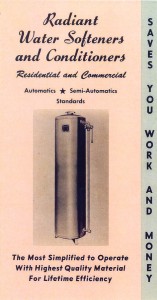 The Masters Story – Established in 1947
Started in 1947 by Waldo Masters and his wife Frances Masters, their soft water business would be built on Quality, Dependability, and Honesty.
In the 1940's and through the 1950's, soft water companies used steel tanks. These tanks would rust and go bad.
In 1959, our company started manufacturing our own units and systems. The new systems used the first Fiber-glass water softeners made on the West Coast.
We were the first manufacturer to use fiberglass tanks for our softener systems. "Now" everyone uses fiberglass resin tanks for their softener systems.
In 1965, we were one of the first companies to manufacture a whole house water system. We called the System — Filter-Matic. This system softened, filtered, conditioned, and purified the water to bottled water quality. These systems also carried our Lifetime Warranty.
Today our units can be found in Restaurants, Hospitals, and Homes across the country.
In 1971, Jerry Masters, (Waldo Masters' son), and his wife Jackie Masters took over the business and leadership.
Today we no longer manufacture our own systems. There is such a wide range of parts and materials, that it would cost too much to stock everything available today.
We have our systems built by leading manufacturers today to our exact requirements and specifications.
This keeps our prices down and Quality High.
Our Supreme Systems carry a full Lifetime Warranty on parts and labor, "Not Limited".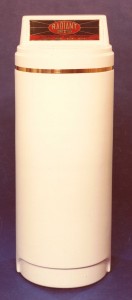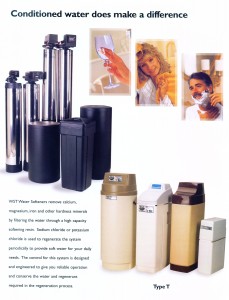 Water Treatment Systems Past and Present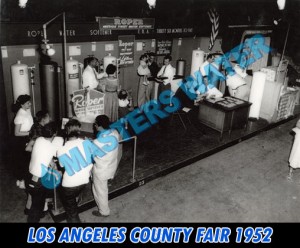 We pride ourselves on honesty, quality, integrity, and zero customer complaints on our products for over 67 years.
THE MASTERS SUPREME WATER SYSTEM OUTPERFORMS ANY COMPARABLE UNIT YOU CAN BUY.
For more information on our products and services, call Business Phone: 623.455.3554 and ask for Jerry or Jackie Masters